Build America 6 Camera Installation
Dane Electric, a leading electrical contractor, has been appointed to monitor the state-of-the-art security cameras recently installed at the property managed by Sentry Management Inc for Build America 6 at 4934 Eisenhower Avenue in Alexandria, VA. The cameras are strategically placed throughout the property to provide 24/7 surveillance and ensure the safety and security of residents, employees, and assets.
Caldwell Consultants will be responsible for the maintenance of the cameras to ensure they are functioning optimally and providing maximum safety and security to the residents and employees of the property. The company has extensive experience in the installation and maintenance of security systems and is committed to providing top-quality services to ensure the safety and security of the property.
The security cameras are state-of-the-art, utilizing the latest technology to provide clear and high-quality images. They are equipped with motion detection and night vision capabilities to provide complete coverage and accurate monitoring. The installation of these cameras is a part of Build America 6's ongoing commitment to the safety and security of its residents and employees.
"We are excited to be a part of this project and to work with Sentry Management Inc and Build America 6 to ensure the safety and security of the property," said Chris Caldwell, President of Caldwell Consultants. "Our team is dedicated to providing exceptional services to ensure the security cameras are functioning optimally."
For more information about Caldwell Consultants and its services, visit www.caldwellconsultants.com.
Contact: Chris Caldwell, President 703-445-8111 info@caldwellconsultants.com
The Mercer Condominium
Caldwell Consultants is proud to announce that we have been chosen to provide computer services at The Mercer in Virginia. Our team of experts will be working to upgrade and maintain the computer systems at the luxury apartment complex, ensuring that residents have access to the latest technology and reliable service.
We are excited to be working with The Mercer and look forward to providing the residents with the best computer service possible. Our goal is to make sure that residents have the technology they need to live comfortably and efficiently.
If you have any questions or concerns about the computer services provided at The Mercer, please contact Caldwell Consultants.
New Office Signs


New signage at Caldwell Consultants new office.
New Office Construction
Caldwell Consultants is now located at 556 Garrisonville Road, Suite 213, Stafford, VA 22554. 703-445-8111 We are open between 9:00am and 5:00pm. Please come by and say hello.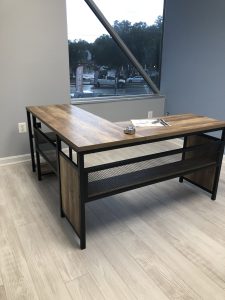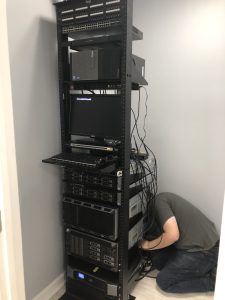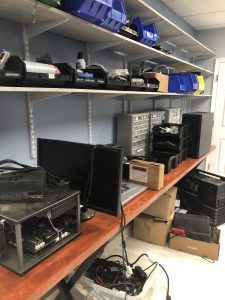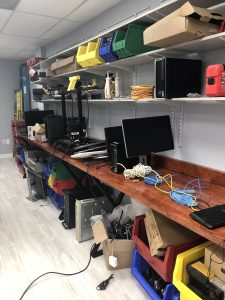 Bulldog Burgers
Installing a Point of Sale (POS) system and electronic menu screens at Bulldog Burger Co. on the Quantico Marine Base. Bulldog Burger was created with the goal of bringing the world's best burger!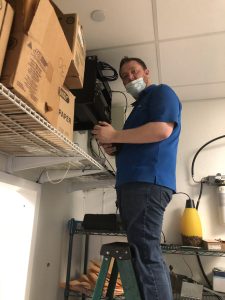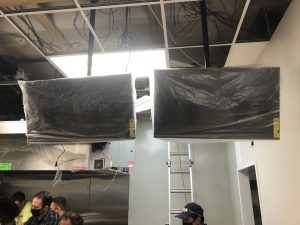 Quartus Engineering
Wiring and cable installation of Quartus Engineering in Sterling, VA. Quartus Engineering provides quality advanced engineering services. They specializes in the design, analysis, and prototyping of mechanical systems using computer-aided technologies.